Dry Fish Fry
December 29, 2018

Yakhni Pulao
December 22, 2019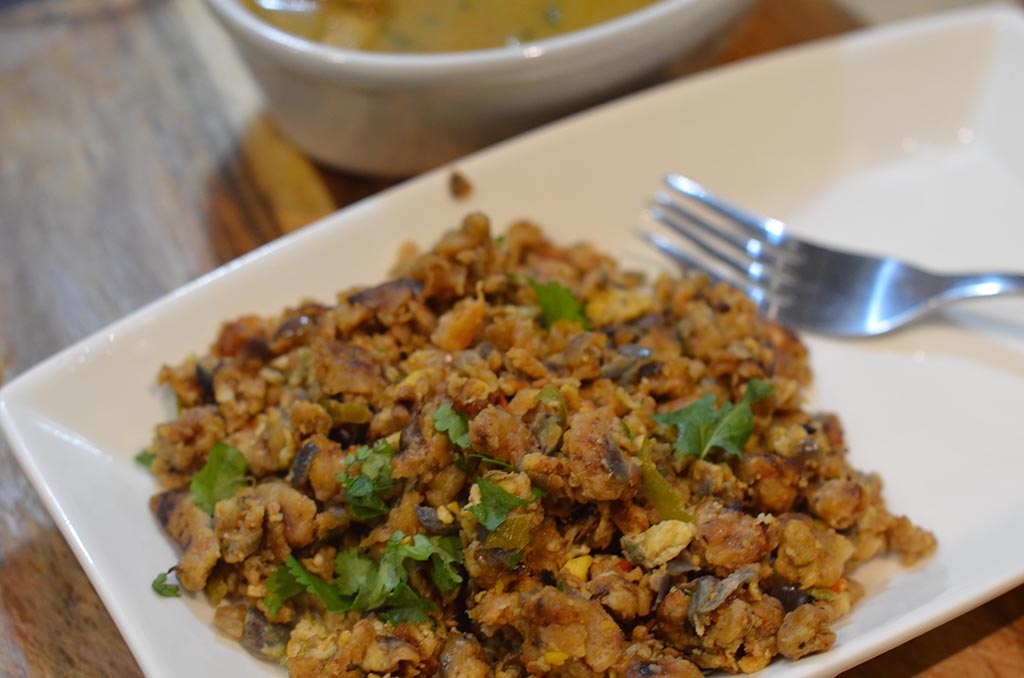 Kothu Paratha is very famous South Indian street food. It is easy to make it with left over parathas. Paratha cooked with Onion, Tomato and Eggs gives a wonderful taste and flavour. Egg Paratha is served with onion raita, but it also tastes great with chicken salan and coconut chutney.
Ingredients
4 Paratha/Parota, chopped
2 Onion, chopped
2 Tomato, chopped
2 Green Chillies, finely chopped
15 Curry Leaves
4 Whole Eggs
1 cup Chicken Salan (optional)
Salt, to taste
Oil
Method
First shred the parathas into medium size and keep it aside.
Heat the oil in a heavy bottom pan or kadai.
Add chopped onions and saute till the onions are translucent.
Now add the chopped tomatoes, curry leaves and green chillies and saute them until they are soft and mushy.
Then add the shredded paratha and mix well.
Now add in the eggs and mix well with paratha.
Add salt and a cup of salan and combine well.
Take a sharp edge cup or spatula and start pounding the paratha till it becomes small pieces.
Cook for 5 mins and serve hot with coconut chutney and Chicken/Veg salan.
http://www.shadesofkitchen.com/egg-kothu-paratha/
Serve with Love